We have a lot of grillers to shop for at TEC Grills, and we are guessing you probably do too. Like you, we use our grills all the time (typically 3-5 times a week!), so we think getting a grilling gift is something that our friends and family will love and use all year long.
So we have gone ahead and done some research into the best gifts for grillers this holiday season. Here is this year's holiday gift guide from the TEC Grills team. We hope you can find something for everyone on your list!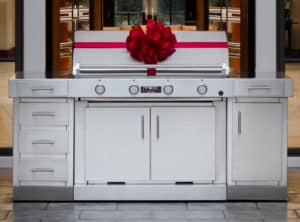 You know you can sear at high temperatures on your TEC Grill, but you can also smoke and roast at low temperatures as well with our Smoker/Roaster Accessory. This rack and drip tray combo will turn your grill into an infrared smoker and roaster that cooks at ultra-low temperatures with the hood closed.   Save up to $200 on the Smoker/Roaster accessory with our holiday promotion going on now!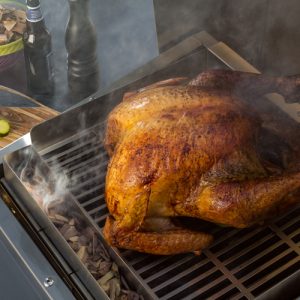 An instant read thermometer is the only way to truly know when something is grilled to perfection. The techie in your house will appreciate the Thermapen from Thermoworks. It reads temperatures lightning fast in only 2-3 seconds, and is ridiculously accurate with long battery life. It has a rotating display that will adapt to whatever way you hold it, and a backlight for those winter nights when you're grilling in the dark. The bonus is that it is also waterproof!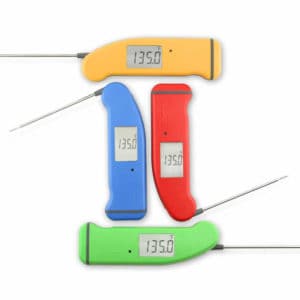 It's just not a grill party unless you've got a great music playing! And this is the speaker that you want! The EcoXGear EcoCarbon is a Bluetooth speaker that is completely waterproof, and even floats in case it falls in the pool. You can stream music from all of your favorite music apps up to 12 hours, and charge your device at the same time. It even has a built-in flashlight for when the grilling party goes long into the night, and a built-in microphone for when the karaoke starts!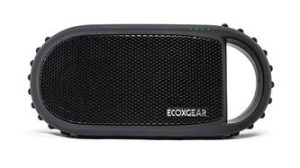 BUTCHERBOX
An interesting (and fairly new) concept in the home delivery food world, ButcherBox delivers a one of a kind selection of top quality grass-fed and organic meats to your door (bonus: free shipping!). You can either gift a monthly subscription, or a one-time box to your favorite griller. Included in the box is an assortment of 8-10 pounds of different meat cuts, along with recipe suggestions. Just be sure you ask to be invited to dinner when the meat goes on the TEC Grill!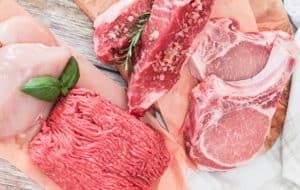 Don't forget about stocking stuffers for your grill enthusiast! Rubs are the perfect thing to slide into a stocking, and you can never have too many of them!
We like Jess Pryles Hardcore Carnivore Rub: Black. She created this deliciously different rub from activated charcoal and coconut husks. It has a fairly neutral flavor profile that will work with a variety of meats, but it is especially good on the beef you will get in your ButcherBox. Your steaks will get a beautiful dark crust on them similar to a char, but without tasting burnt. And it's made in Texas!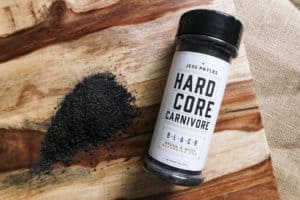 Your griller will look stylish and stay clean with the Outset Leather Grilling Apron. The suede on the front side is durable and heavy weight, while the inside has a flame retardant liner protecting you from the heat. It is one size fits all with an adjustable neck strap and waist tie, and two deep pockets to hold your tools and Thermapen.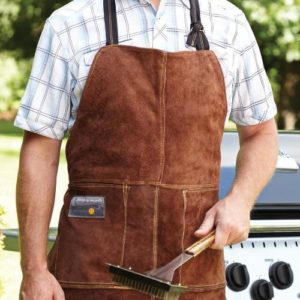 The grill is hot, but your beverages need to be kept cool! The Orca coolers are perfect for tailgating or any outdoor adventure, and can keep ice for days. They come in sizes ranging from 20 quarts and up to 140 quarts, and are made in the US (just like TEC Grills!). Be sure to check out their line of Collegiate branded coolers for your college football fans!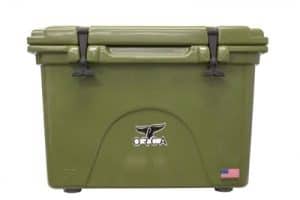 While salt and pepper is always a safe bet, sometimes you want a bit more flavor or sauce on your grilled foods. Steven Raichlen updated and revised this bestselling tome of grilling sauce, rub, and marinade ideas earlier this year. His books are like encyclopedias in that they are the go-to resource whenever you need to understand a technique, looking for a new recipe or just need some inspiration. This latest version is packed full of the latest flavor trends as well as old stand-by recipes that you will use over and over again.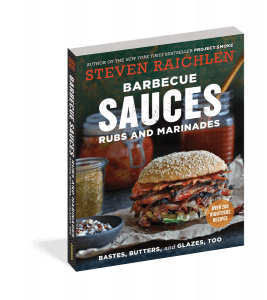 What's on your holiday grilling wish list this year? Share with us by tagging your pics @tecgrills!