People that own a TEC Infrared Grill typically use their grill at least 3-4 days a week! So getting them a gift for the grill this holiday season is something that they will really enjoy AND use regularly. Thankfully, there are so many grilling gadgets, tools, and accessories available that it makes finding a holiday gift for your favorite griller really easy.
In case you need a little extra inspiration this year picking out a great gift for your favorite griller, here are the top picks from the TEC Grills team for our latest Holiday Gift Guide.
You know you can sear at high temperatures on your TEC Grill, but you can also smoke and roast at low temperatures as well with our Smoker/Roaster Accessory. This rack and drip tray combo will turn your grill into an infrared smoker and roaster that cooks at ultra-low temperatures with the hood closed.   Save up to $200 on the Smoker/Roaster accessory with our holiday promotion going on now!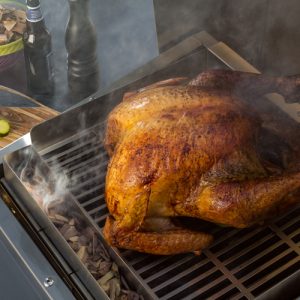 An interesting (and fairly new) concept in the home delivery food world, ButcherBox delivers a one of a kind selection of top quality grass-fed and organic meats to your door (bonus: free shipping!). You can either gift a monthly subscription, or a one-time box to your favorite griller. Included in the box is an assortment of 8-10 pounds of different meat cuts, along with recipe suggestions. Just be sure you ask to be invited to dinner when the meat goes on the TEC Grill!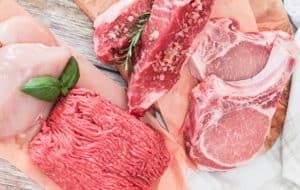 You take the time to source your meat, season it well, and grill it to perfection on your TEC Grill. Then you serve it on a beautiful plate…accompanied by an everyday fork and knife! A good steak deserves a good knife, and good steak knives are a rarity at the table. Steak knives are not something that you typically buy yourself, making it a perfect holiday gift for your favorite griller. You can certainly go with the standard Wusthof, Shun, or even Chicago Cutlery sets. But these Messermeister Pakkawood handle steak knives are forged from German stainless steel, feel really good in your hand, and are very reasonably priced for the quality.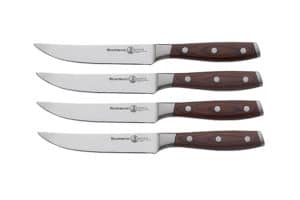 Charcoal Companion Himalayan Salt Block
Cooking on mineral rich Himalayan pink salt adds a distinctive subtle flavor to your grilled foods, but the food does not end up tasting too salty. The salt plate retains heat very well, so you can get a great sear on your food and then bring it straight to the table as a serving piece. Likewise, you can chill the salt plate, and use it to cure foods as well. From seared scallops, to chicken under a brick, and even gooey melted brie, this is a grilling tool just ready to be used for the holidays.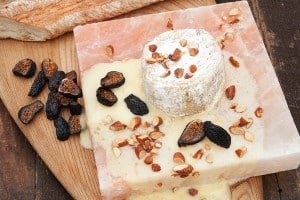 The grill is hot, but your beverages need to be kept cool! Corkcicle tumblers are perfect for just about any outdoor holiday party or caroling, and make a great stocking stuffer. The Tumbler can keep cold drinks cold for 9+ hours and hot drinks hot for 3+ hours, and come in a variety of sizes and colors. So spread good cheer this holiday season, and buy one for everyone in the family.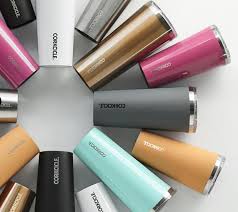 Grilled pizza is a treat that the whole family can enjoy all year long. You can always grill directly on the grates of your TEC Grill. Or get our Infrared Pizza Rack accessory for restaurant quality pizza at home. But any way you grill your pizza, having a handsome hand-made pizza peel will make it easy to transport your pizzas to and from the grill. These peels are hand crafted from cherry wood from northeastern Wisconsin, and can even be personalized!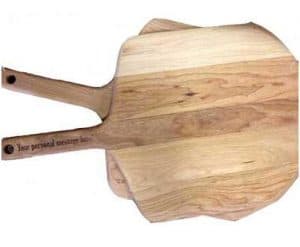 The best way to tell if your food is "done" is by taking its temperature. And the iGrill thermometer is the coolest way to do it! It uses Bluetooth technology that connects to your smart phone via an even smarter app.  So you can keep an eye on things without having to stand by the hot grill the whole time. The pocket-sized tool can monitor up to four different temperatures, and boasts a 200-hour battery life. Perfect for the griller or smoker on your list!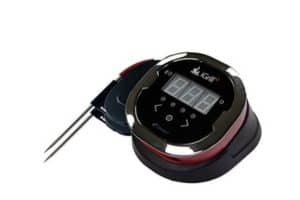 For the griller that wants to know the "why" behind everything, this is the cookbook for them! There are lots of great fool-proof recipes, but also common myths and techniques debunked. Meathead is the founder of AmazingRibs.com, which is touted as the world's most popular BBQ and grilling website.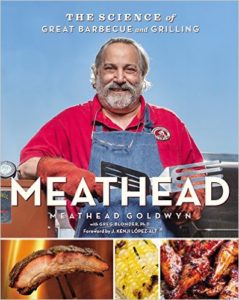 What's on your holiday grilling wish list this year?