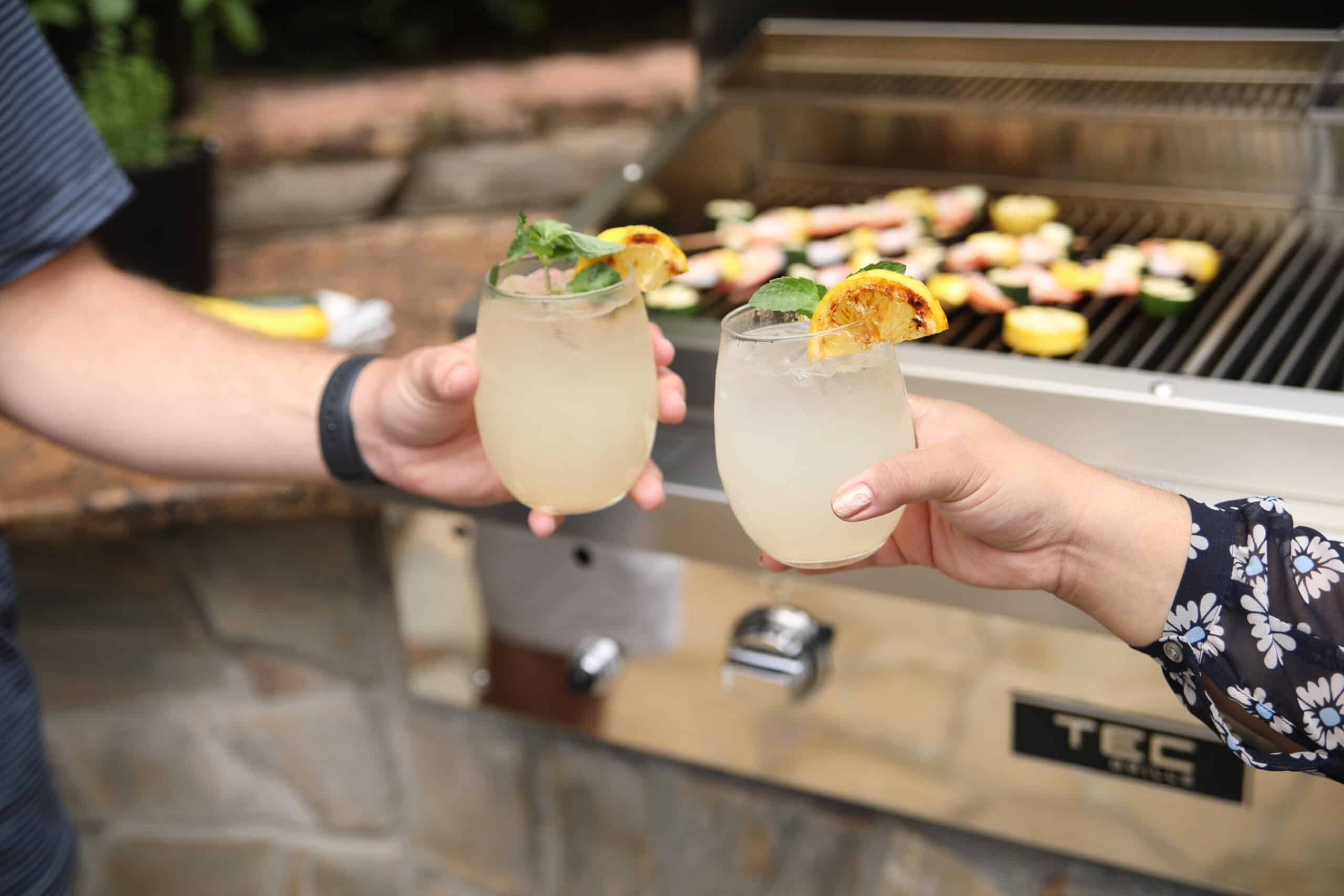 The days are longer and hotter, and there's nothing better than a fresh glass of lemonade while you're outside tending to the grill. We're not talking about the made-from-a-mix lemonade, either. We're talking about a homemade lemonade complete with fresh lemon juice, sparkling water for a splash of fun, and some charred lemons for a unique garnish.
Make up a fresh batch of Sparkling Mint Lemonade Cocktail today and sip on a cold glass of it this weekend with your family.
Sparkling Mint Lemonade Cocktail
Ingredients:
1 cup fresh mint leaves
8 fl. oz. simple syrup
1 cup fresh lemon juice
6 cups cold water
2 cups sparkling water
1/2 cup vodka*
Charred lemons for garnish
*optional ingredient to take this family-friendly drink to adult-only
Directions:
Mix together all ingredients until well combined.
Chill in refrigerator for 1 hour.
Pour your drinks in a glass over ice.
Garnish with your freshly charred lemons.
Serve & enjoy!
What refreshing cocktails are you enjoying this summer? Let us know! Tag us in your grilling photos and share with us what drink you're sipping on while you prepare a delicious meal for your family.