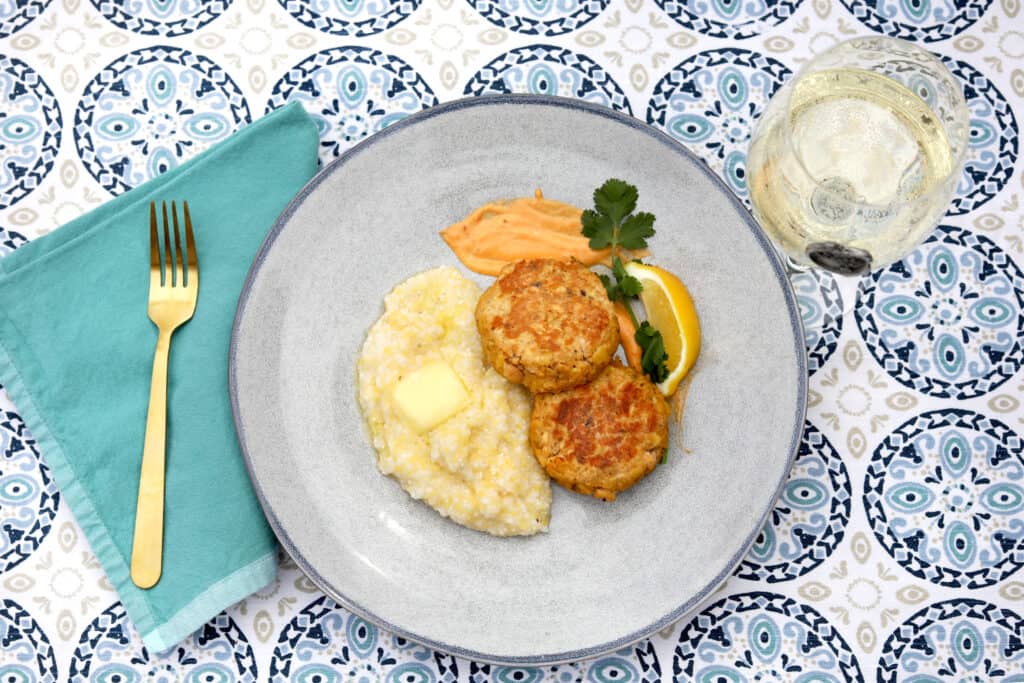 Did you know that you can use your TEC Infrared Grill for more than just grilling? We offer a variety of accessories that will turn your grill into an all-in-one cooking station. You can use our Infrared Pizza Oven Rack to cook a pizza, a Fryer/Steamer to steam up your favorite springtime vegetables, and our FlatTop Griddle for all kinds of different recipes.
Right now, we know that grocery shopping is limited but that doesn't mean that your weeknight menu has to be dull! We've pulled together a recipe that's both delicious and easy to cook, quick to prepare and filling for your family. You can pair it with a variety of sides to keep things interesting, too!
SALMON CAKES
Ingredients
1 14.5oz can pink salmon
1/3 cup of finely chopped onion
1/3 cup of mayonnaise
1 tsp of Old Bay seasoning
1/2 tsp of lemon zest
10 saltine crackers, coarsely crushed
Salt & pepper to taste
1 egg, slightly beaten
15 saltine crackers, finely crushed
2 tbsp vegetable oil
1 tbsp butter
Directions
Drain salmon, remove any skin or pieces of bone, and place in a mixing bowl.
Stir in mayonnaise, seasoning, lemon zest, and 10 coarsely crushed Saltine crackers to bowl. Add in salt and pepper to taste.
Mix in egg.
Refrigerate the mixture for half an hour.
Form salmon mixture into 6 patties and dredge both sides of the patties in the remaining finely crushed Saltine crackers.
Heat vegetable oil and butter on the FlatTop Griddle on your TEC Infrared Grill, place patties on griddle, and cook until both sides are golden.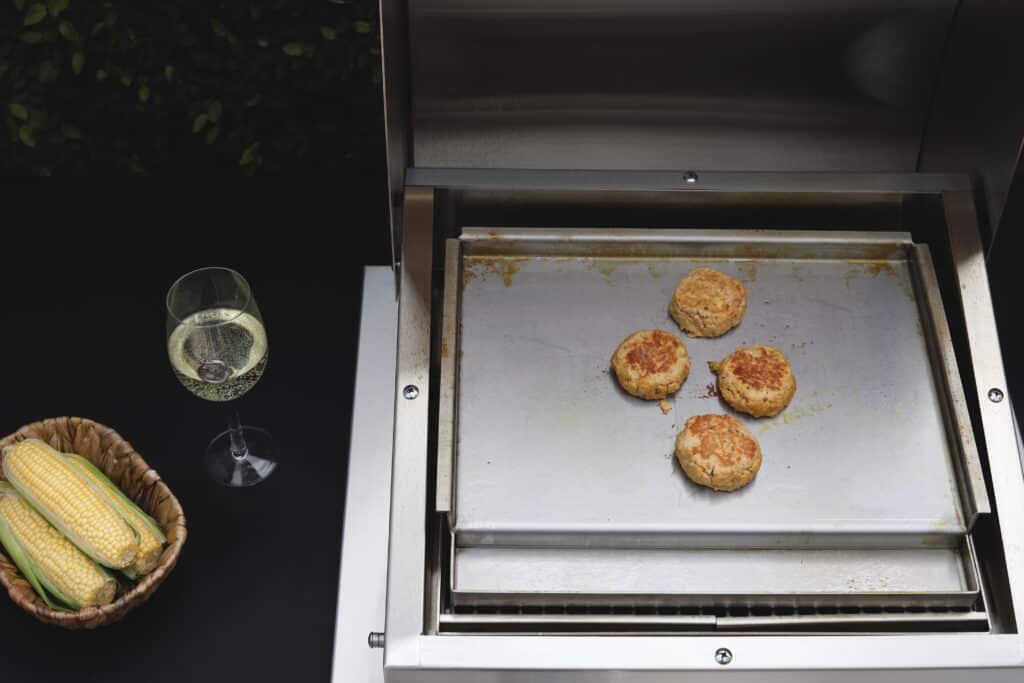 Serve yours with a side of pasta dressed in a light lemon sauce to highlight the flavor of the salmon, or serve it on top of a bed of simple greens. You can even serve it with a fresh ear of grilled corn! No matter how you choose to serve these Salmon Cakes, we know you're going to love them.
How are you using your FlatTop Griddle on your TEC Grill? We'd love to see! Share a photo of what you're cooking up on your grill this week and be sure to tag us (@tecgrills) and using the hashtag #TECGrills. We'll share our favorites in our stories on Instagram!