Once you cook on a TEC Grill, you're a fan for life! We often get emails, calls, and letters from our customers telling us how much they love their grills, and share with us their favorite grilling recipes and tips. In fact, our fans tell us that they enjoy their TEC Grills so much that they grill out 4-5 times a week all year long!
At TEC HQ, we call our fans "Searmasters", a term coined by our founder Bill Best (from one of his early infrared Charbroilers). To us, it means those who love to grill, eat delicious food, and spend time with family and friends enjoying the Backyard lifestyle.
Over the next few months, we want to introduce you to some of our Searmasters, so you can get to know them too. First up is Cannon Taylor, who is from Augusta, GA (close to TEC Grill's factory in Columbia, SC). Cannon has been grilling on a Sterling II for a few years, and really embodies the spirit of #grilleverything!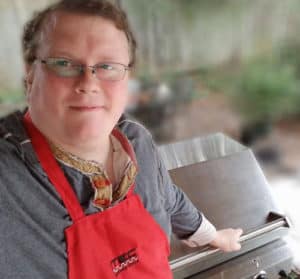 We sat down for a little grilling Q & A with Cannon, and then asked him to share one of his favorite grilling recipes with us. Of course, since it is tailgating season, talk turned toward his favorite team and tailgating. It came as no surprise that he is a Georgia Bulldogs fan! Read on for all of the juicy bits, and be sure to try his delicious Hawaiian Chicken recipe!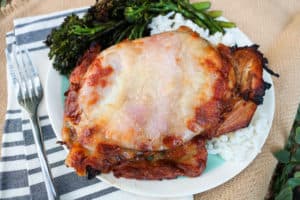 Q & A WITH CANNON
Q: Where do you grill out?
A: My backyard in Augusta, GA.
Q: What do you love best about your TEC Grill?
A: Simple design, high-grade austenitic 304 stainless steel, sanitary-very little grease & food particles remain after a cook, having had 2 infrared toaster ovens in the last 10 years I am familiar with the technology and like how it cooks. I like the scientific and engineering heritage of Thermal Engineering Corp. The grills are heavy, the quality is brutal, and the value is apparent. Made in the USA!!
Q: What's your favorite thing to grill?
A: Filet mignon & lobster tail, pork chops, smash-burgers, chicken breasts, shrimp, all kinds of kabobs. I like that I can drop a few hickory chips directly on the glass to impart a smokiness to the meat. With the TEC griddle, I can quickly cook lotsa bacon, brown lotsa meat for beef stew, and make a mess of hash browns!!
Q: What's your favorite sports team?
A: Georgia Bulldogs, Atlanta Falcons, & Atlanta Braves
Q: What's your favorite tailgating memory?
A: Don't have a single favorite as just about all of them are fun. I like the fellowship, the beer, the camaraderie, and a victory of course!!
HAWAIIAN MARINADE
Cannon uses this marinade as a staple in his grill arsenal. He uses it on chicken and pork, but says that it would be great for wings too.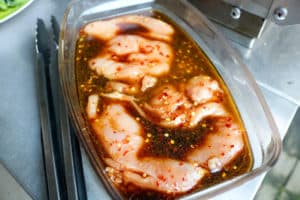 6 tablespoons soy sauce
6 tablespoons brown sugar
6 tablespoons pineapple syrup (reserved from pineapple chunks)
4 tablespoons apple cider vinegar
2 tablespoons olive oil
1 teaspoon garlic powder
1/2 teaspoon ground ginger
1/2-1 teaspoon red pepper flakes (optional)
Combine all ingredients in a mixing bowl, and whisk to combine.
HAWAIIAN CHICKEN
This is Cannon's version of one of his favorite dishes at the popular South Carolina locally owned chain of restaurants called California Dreamin'.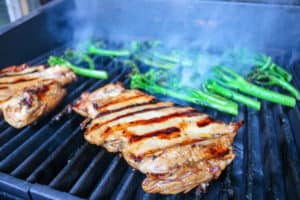 Hawaiian marinade
4 boneless skinless chicken breasts
4 slices Swiss or Monterey Jack cheese
4 slices deli ham
Add the chicken breasts to the bowl with the marinade, and turn to coat all over. Be sure chicken is submerged as much as possible in the marinade. Place in the refrigerator, and let marinate for at least 30 minutes and up to 2 hours.

Preheat your TEC Grill on low to medium-low.

Remove the marinade bowl from the refrigerator. Pull the chicken out of the marinade, letting any excess marinade drip off. Place the chicken on a plate.

When the grill is hot, add the chicken to the grill. Grill until cooked through, about 8-10 minutes each side.

Preheat broiler on high.

Remove chicken from the grill, and place on a foil-lined sheet pan. Top each chicken breast with one slice of the cheese and one slice of the ham.

Broil until the cheese is melted, bubbling, and starting to brown. Serve immediately.
Are you a Searmaster? Share your grilling adventures with us by tagging your pics with @tecgrills!