Hippity, hoppity, Easter is on its way!
We know that Easter is going to look quite a bit different for everyone this year, but one thing that doesn't have to change: the fantastic Easter meal that you prepare and serve to your family!
Did you know? You can grill on every inch of our grills—there are no hot or cold spots, each spot is evenly heated through our infrared technology. That means that you can load up one side of your grill with a protein and the other side with fresh veggies. Getting food cooked and on the table has never been this easy.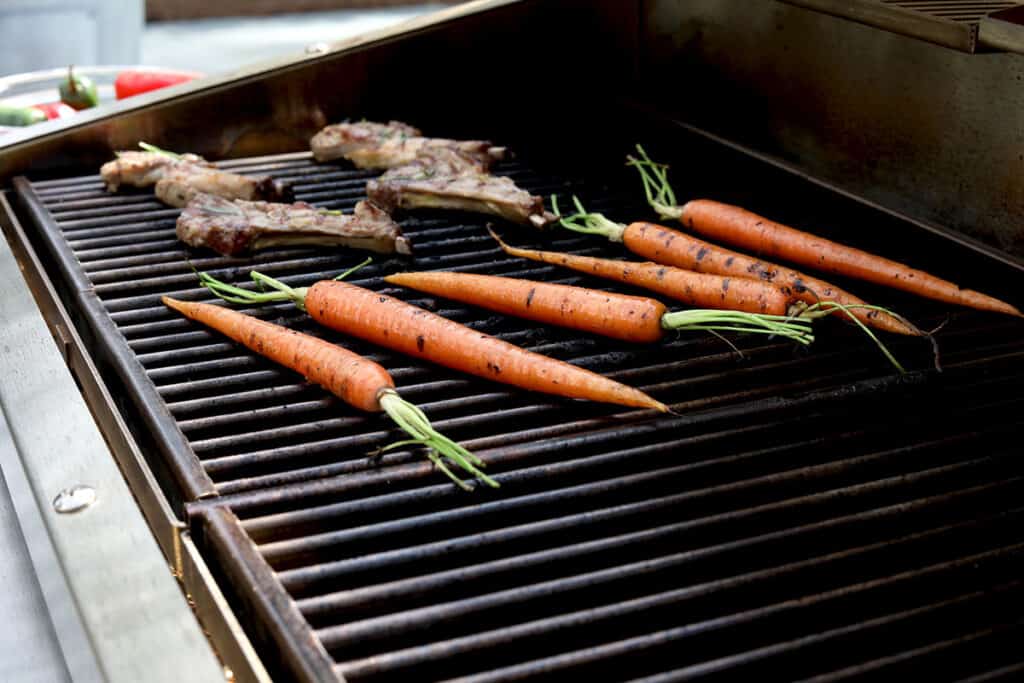 What are you preparing for your family for Easter this year? We're serving up some grilled lamb chops with a side of grilled carrots. If you haven't tried grilling carrots before—here's your opportunity! Check out the recipe below for how to grill the perfect side dish for your Easter meal.
Grilled Carrots
Ingredients
1 dozen carrots
3 tbsp. olive oil
1/2 tsp. rosemary
1/2 tsp. Thyme
Salt, to taste
Black pepper, to taste
Instructions
Heat up your grill to around 450 degrees and while the grill is warming up, wash and dry your carrots.
Place your carrots in a single layer on a plate and lightly coat with the olive oil.
Sprinkle the seasonings on the carrots, turning halfway through to make sure both sides have seasoning.
Place carrots on your grill for about 10 minutes, turning halfway through. Continue grilling carrots until they can be easily cut through with a fork.
Enjoy!
How are you using your grill this grilling season? We'd love to see! Be sure to tag us in your photos on social media using @tecgrills and #tecgrills. We'll share our favorite stories, too!
From our family to yours, Happy Easter!