When the weather starts to cool and the leaves start to turn, there is nothing more comforting than making a big batch of chili. It's the perfect Fall meal for just about any occasion, but especially good for: tailgating, Halloween night, or when you have a crowd coming over.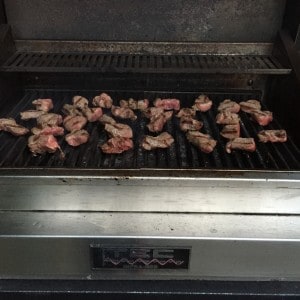 There are so many variations and styles of chili, it's hard to pick a favorite. But one thing that will add more depth and flavor to any chili, is to grill the meat and vegetables on your TEC Infrared Grill first.   You will love how tender the meat becomes, and how delicious that red sauce tastes! Adding a little pinch of sugar and a square of chocolate (preferably Mexican chocolate) at the end of cooking will also deepen and balance the flavors.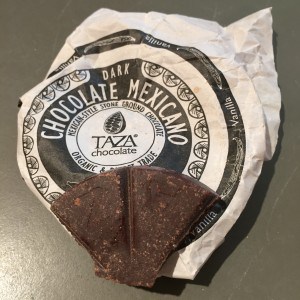 Beef and Bean Chili
Author:
Ingredients
1 pound beef stew meat
Olive oil
1 large onion, peeled and cut in half
2-3 cloves of garlic, minced
1/4 cup of your favorite chili powder
2 tablespoons ground cumin
1 tablespoon dried marjoram
1 teaspoon smoked paprika
1/2 teaspoon cayenne pepper (or to taste)
1 28-ounce can diced tomatoes in juice
About 2 cups chicken or beef stock
1 14-ounce can red kidney beans, drained and rinsed
1 14-ounce can chickpeas, drained and rinsed
Pinch of sugar or brown sugar
1 ounce dark chocolate
Sour cream, grated cheddar cheese, and sliced green onions for garnish
Instructions
Preheat your TEC grill over medium heat.
Toss the stew meat with olive oil to coat. Sprinkle with salt and pepper all over.
Grill the stew meat on the preheated grill, turning occasionally, just until grill marks show and beef is medium-rare. Remove from the grill and place on a plate.
Grill the onion until slightly softened. Remove from the grill, and dice.
Heat a large Dutch oven over medium heat or over low heat on the grill.
When the pot is hot, add enough olive oil to cover the bottom of the pan.
When the oil is hot, add the diced onion to the pot. Saute until softened and slightly browned.
Add the garlic to the pot, and cook just until garlic is fragrant, about 30 seconds.
Add the cumin, marjoram, and smoked paprika, and cook stirring often until spices are fragrant, about another 30 seconds.
Add the diced tomatoes, chicken stock, the stew meat, and any juices on the plate to the pot. Stir well to combine. Simmer the chili over low heat, stirring occasionally for about 1 hour, or until the meat is tender.
Add the kidney beans, chickpeas, sugar, and chocolate to the pot. Stir until chocolate is melted and beans are heated through. Season with salt and pepper.
Serve immediately, garnished with sour cream, grated cheddar cheese, and chopped green onion. Or let the chili cool to close to room temperature, and place in the fridge for a few days to let the flavors develop.