At TEC Infrared Grills, we think chicken thighs are one of the most versatile and delicious meats you can grill. They have so much more flavor and juiciness than chicken breasts, and really adapt well to whatever marinade or sauce you put on them.
What to Look For

Chicken thighs are sold with the skin on and bone-in, or as skinless boneless thighs. Both work well, although the boneless ones grill much quicker. Bone-in thighs tend to be a little cheaper, and you can debone them yourself if you like. But either way, thighs are a value when compared to chicken breasts, and a great way to feed a crowd.
Look for a value pack of thighs at your grocery store or bulk warehouse. You can portion the pack into individually sized meals using plastic bags (plan on 2-3 thighs per person for dinner). Then just add one of our marinade recipes to each bag, and you have several dinners ready to go in the fridge!
Choose the Marinade
Here are three really easy and versatile ideas for chicken thigh marinades. The recipes are geared toward 4 medium chicken thighs, but can be easily doubled or tripled if you are doing more. The best part about most marinade recipes is that you don't have to be too exact in measuring the ingredients!
Honey and Dijon Mustard
1/2 cup Dijon mustard (with or without mustard seeds)
1 tablespoon canola oil
1 teaspoon honey
Splash of lemon juice
Salt and pepper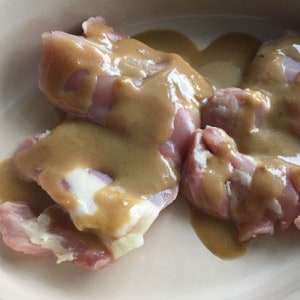 Balsamic and Herb
1/2 cup balsamic vinegar
1 tablespoon dried Italian seasoning blend
1 teaspoon honey
Salt and pepper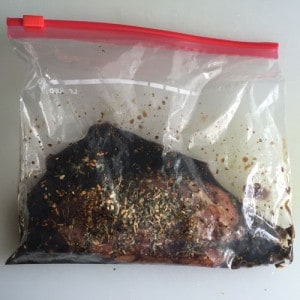 Moroccan Spice
2-3 tablespoons canola oil
1 tablespoon ground cumin
1 tablespoon turmeric
1 teaspoon ground cardamom
1 teaspoon cinnamon
Pinch of cayenne
Salt and pepper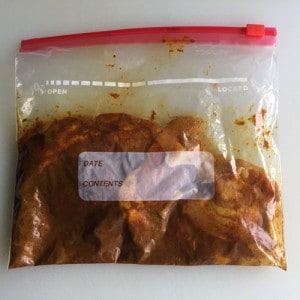 Place all ingredients in a zip-top plastic bag. Close the bag, and shake or rub until the ingredients are incorporated. Open the bag, and add the chicken thighs. Zip it up again, and massage the marinade all over the chicken. Place in the fridge until ready to grill.
Grill It!
When ready to grill, remove chicken from the fridge. Preheat your TEC Infrared Grill over medium heat for about 5-10 minutes. Remove thighs from the bag, and place on grill (discard the marinade). Grill the thighs until cooked through (160 degrees F). Remove from the grill, and let sit a few minutes before serving.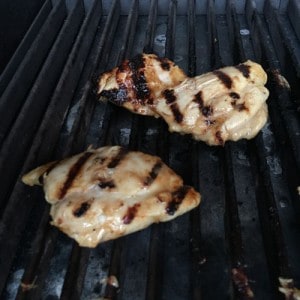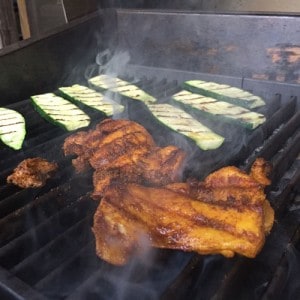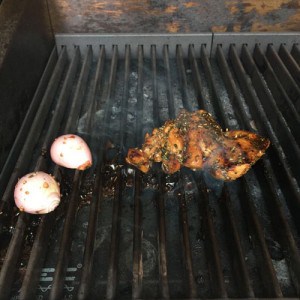 Make it a Meal
Here are some serving suggestions to make it a complete meal:
Honey and Dijon Mustard – Serve over buttered egg noodles, and garnish with lots of fresh chopped parsley.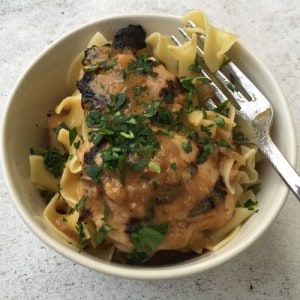 Balsamic and Herb – Serve over cheesy polenta, and garnish with grilled shallots, fresh thyme, and
balsamic glaze
.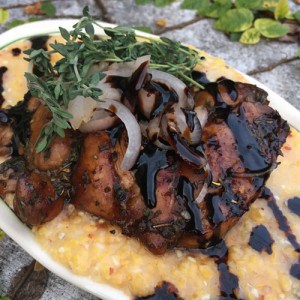 Moroccan Spice – Serve over lemon couscous with grilled zucchini, Greek yogurt, and fresh parsley.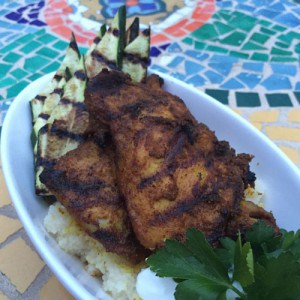 Looking for more recipes?  Give one of these a try:

I, Food Blogger – Killer Chicken Thigh Marinade
Epicurious – Citrus Marinated Chicken Thighs